25,982MWh
(Megawatt hours) supplied per year
5,718
homes powered per year (equivalent)
10,211
tonnes of carbon emissions saved
6,136
cars taken off the road per year (equivalent)
Preliminary assessment and site design
Discharge of planning conditions
27.1MWdc in Maghaberry, Northern Ireland
Maghaberry solar project is a 27.1MWdc solar project installed across 110 acres of former airfield land. The site is located at the former Maghaberry airfield and became operational in January 2018.
Specific attention was given to the structural remains of the former airfield that Maghaberry solar project was developed on, receiving support from NIEA Archaeology and NIEA Natural Heritage. The project has been designed to provide a net-biodiversity gain over the life of the project with species rich seed mixes being sown to increase biodiversity, providing benefits beyond solar. Several other biodiversity initiatives have been implemented such as bird and bat boxes, improved hedgerows and log piles to provide habitats and shelter for wildlife. Grass has been sown throughout the site, providing a source of food for sheep to graze between the panel.
During the development phase of the project Lightsource bp spent time visiting local residents and encouraging input from the local community. This helped the team understand the views and any concerns of the local community, which could then be integrated into the site designs. Helping provide solar responsibly to the residents of Maghaberry.
*All statistics detailed on this page are accurate as of July 2021
During the development process, we put together the following information for the local community and planning committee
*All statistics detailed in our downloadable documents were accurate at the time of publication and may have changed during the development process.
Lightsource bp sold this site in May 2020.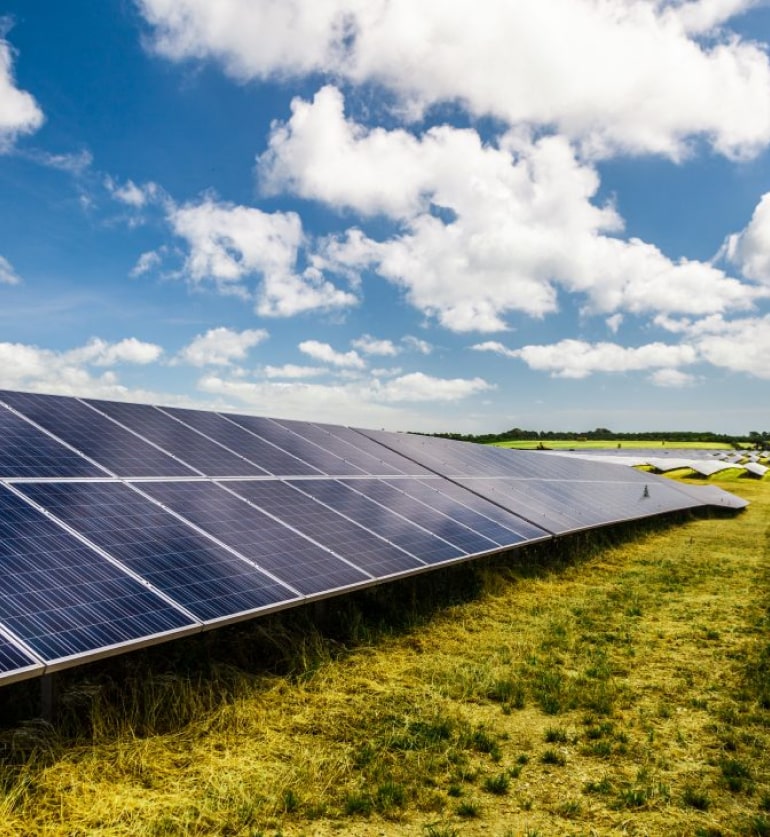 Get in touch
We are always on hand to assist with any enquiries. You can contact us via email or phone our customer services team.
info@lightsourcebp.com
03332000755
*Indicates required field