Maximise income with a solar lease
Leasing land for solar and storage is a sustainable way to protect and support your business for decades to come – long-term, index-linked income from a secure, bankable source with little effort on your part, and the opportunity to continue farming the land.
Lightsource bp is the ideal partner for any landowner looking to secure long-term, dependable income for their business. We have worked with hundreds of landowners across the UK since 2010, developing around 20% of the operational large-scale solar in the country, and building an impressive track record of projects. Our in-house teams have the experience and capabilities to handle the entire process from start to finish and our planning expertise sets us apart from the crowd. We develop projects that go beyond generating renewable electricity, we are committed to creating solar farms that boost biodiversity and protect the local environment as well as contributing positively to the fight against climate change.
Solar leases also provide landowners with the opportunity to create dual income streams. At Lightsource bp, we are investing in research and development into agrivoltaics, which provides opportunities for farming practices to thrive alongside solar farms. Solar is a constantly evolving technology and we are working at the forefront of the industry to create solutions that safeguard food security while addressing the climate and energy crises.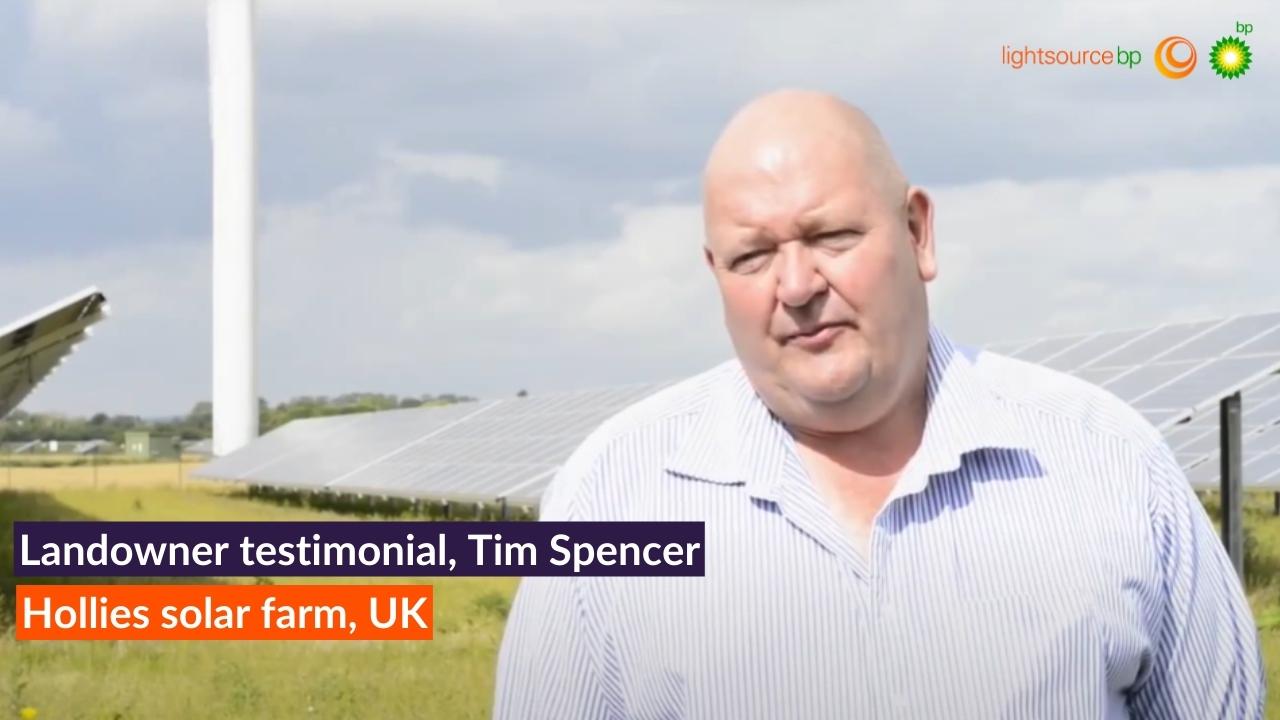 Becoming a solar landowner
Allocating a portion of your land to lease for a solar farm opens up a diversified and dependable income stream. Take a look to see if a solar lease with Lightsource bp could work for your business.
Read more news from Lightsource bp