Queen Elizabeth II Reservoir solar
£9m
funding from Lightsource bp
10%
annual electricity demand supplied
Preliminary assessments & site design
Discharge of planning conditions
Floating solar powering Thames Water
In March 2016, Lightsource Renewable Energy successfully completed and connected Europe's largest floating solar farm, installing 6.3MW on the Queen Elizabeth II Reservoir, near London.
The installation is connected directly into Thames Water's private network. The solar farm supplies green, renewable solar electricity to the utility company via a Power Purchase Agreement (PPA), satisfying around 20% of the plant's energy needs, as part of Thames Water's ambitious bid to self-generate a third of its own energy by 2020. The ambitious floating installation was a first for Lightsource bp.
Drawing on the experience of our in-house team of engineers, planners and project managers, the company oversaw the deployment of an incredible amount of specialist equipment. 61,000 floats formed a platform for 23, 046 solar panels – the entire installation was constructed on the shore by Biosar, and then pushed out onto the reservoir. Once in position, the installation was fixed in place with 177 anchors, secured by professional divers. With a surface area of 57,000m2, the solar array covers less than 10% of the reservoir, but is able to generate 5.8 million kilowatt hours in one year, enough to power 1,800 homes.
Coverage
Construction begins
Project nears completion
Successful connection
Project featured on CNBC
Solar Plaza names project 3rd largest in the world
Floating Solar
Europe's largest floating solar panel array was funded and completed in March 2016 by Lightsource bp on London's Queen Elizabeth II reservoir.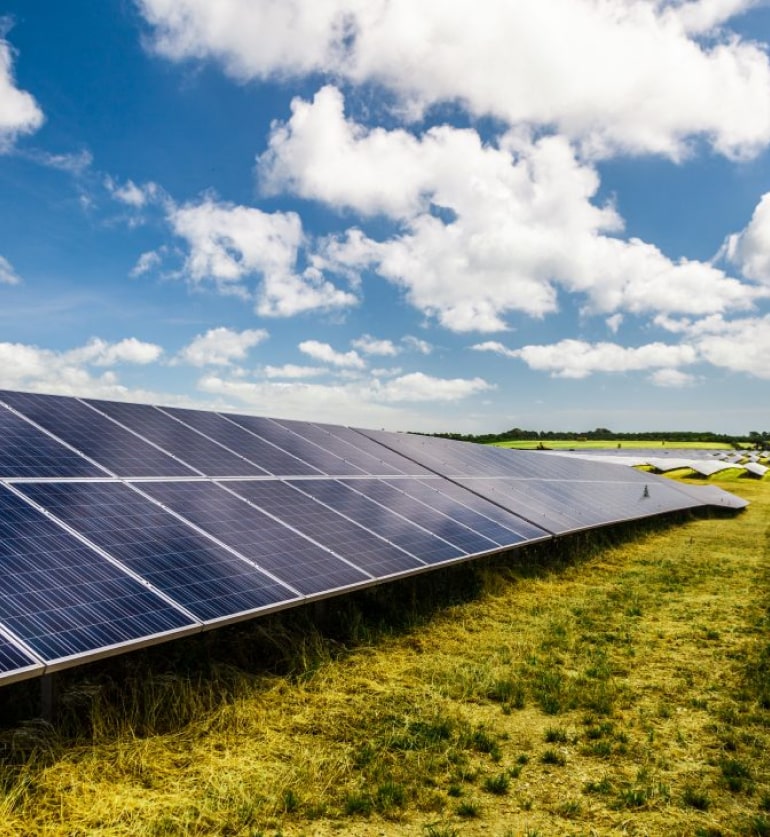 Get in touch
We are always on hand to assist with any enquiries. You can contact us via email or phone our customer services team.
info@lightsourcebp.com
03332000755
*Indicates required field