52,890MWh
(Megawatts hours) supplied per year
14,230
homes powered per year (equivalent)
14,550
tonnes of carbon emissions saved
3,230
cars taken off the road per year (equivalent)
Preliminary assessments & site design
Discharge of planning conditions
49.9MWac solar project at Tiln Lane, Retford
Lightsource bp is funding the development, construction and operation a solar installation that will have an output power capacity of 61MWp (Megawatts peak) or 49.9MWac (Megawatts AC).
Construction is about to begin on the Tiln project, and you can find out more in the leaflet below. Tiln Farm will be the first Lightsource bp project to go into construction using n-type TOPCon modules, a new type of panel using a different mix of materials, reducing losses and improving efficiency. We are also actively exploring the addition of battery storage at Tiln in the near future.
We've designed this site in line with our stated sustainability commitments. To that end, approximately £560,000 will be spent on the implementation of the bespoke Biodiversity Management Plan and the landscape planting plan during construction and development. A total of 10 acres of the site will remain free from panels and will instead be turned into wildflower meadows to enhance local biodiversity. We've also made strong commitments to supporting rural businesses and communities and these are demonstrated by the Tiln project, which has been designed to be suitable for sheep grazing, allowing agricultural activities to continue on the site.
We selected the site area shown below through a wide range of environmental assessments, which included landscape and visual, heritage and archaeology, ecology and more. We took our initial plans to the local community for input, holding a virtual event, which took place on Thursday 8th October 2020, in the form of a video presentation and live Q&A session. Before the event, we sent a press release to local papers, and an information leaflet to surrounding homes.
Tiln Farm Solar Farm Community Information Presentation
Information presentation for our Tiln Farm Solar Farm proposal, recorded for the virtual event that took place on 8th October 2020.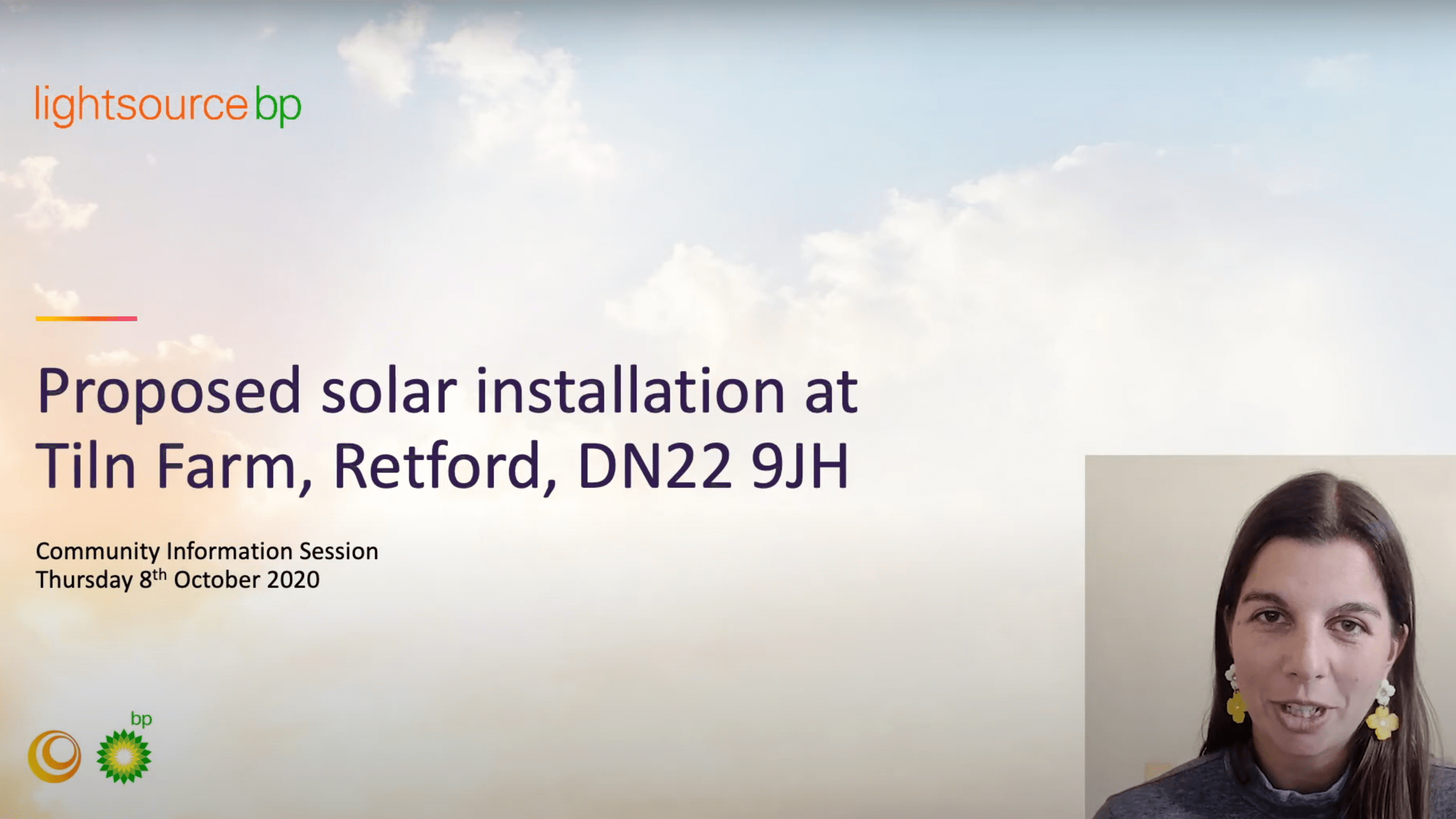 Our initial plans are outlined below. These plans will be informed by the results of our environmental and planning assessments which are currently underway. If you have any thoughts on our current plans, we would like to hear from you.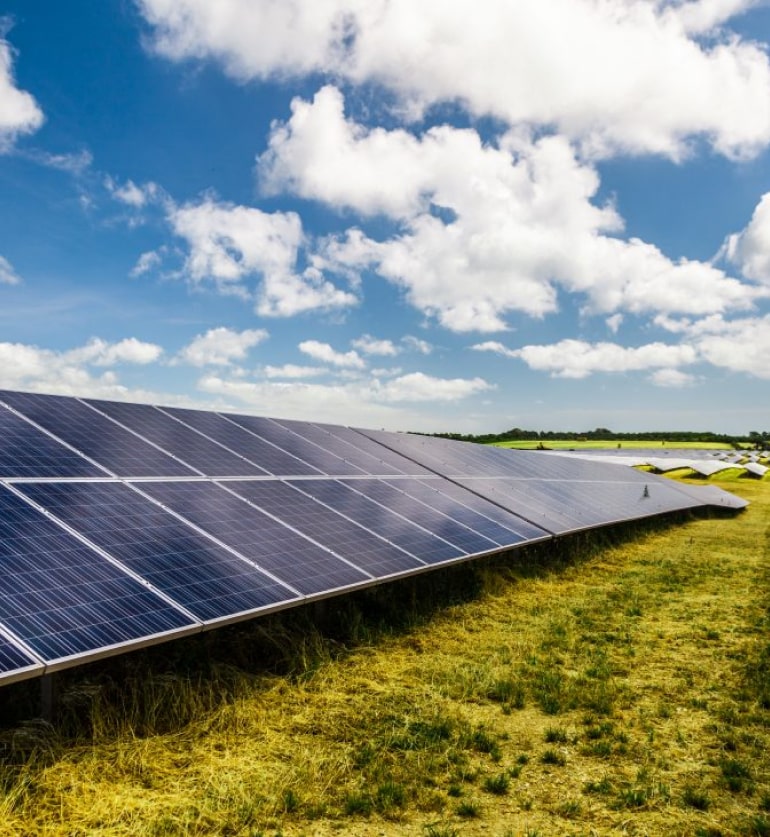 Get in touch
We are always on hand to assist with any enquiries. You can contact us via email or phone our customer services team.
info@lightsourcebp.com
03332000755
*Indicates required field