Solar grazing is bringing new hope to America's farmers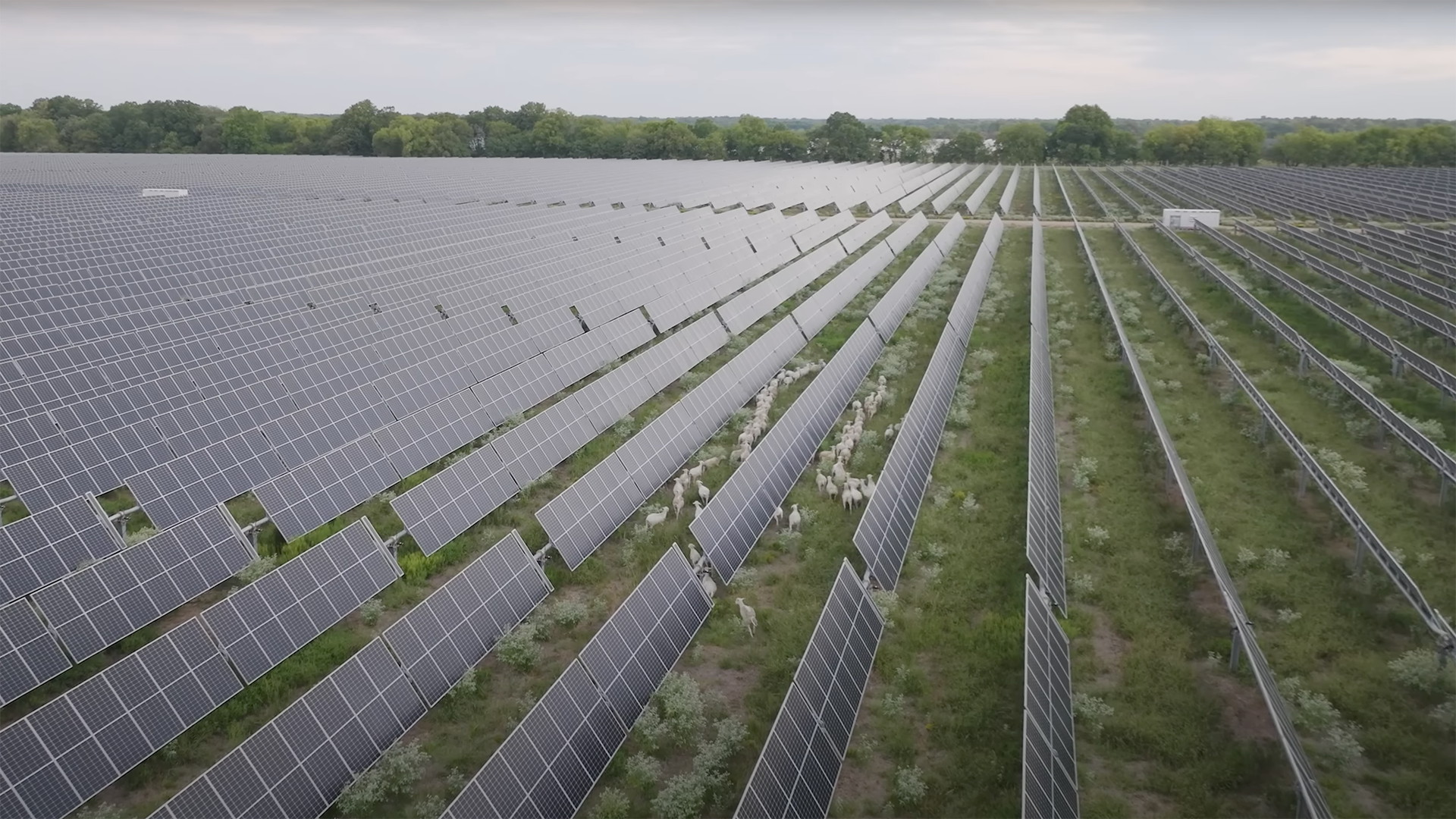 As America's family farmers and ranchers face increasing economic stress, opportunities to partner with solar farms are providing new income streams and in many cases, the ability to expand their operations. Even better, solar shepherds are fighting climate change and promoting healthy landscapes while they maintain the vegetation under and around the solar panels.
In this video, meet some of the real American farmers and farm families raising sheep on solar farms.
Amanda Stoffels is a solar shepherdess. She and her family lease part of their land for Lightsource bp's Elm Branch solar farm. They are also contracted grazing partners, raising their flock of sheep among the panels. Partnering with the solar farm has enabled Amanda to leave her 9-to-5 job and realize her lifelong dream of becoming a full-time farmer.
Ely Valdez and his wife began grazing sheep on a solar farm near their San Antonio, Texas home in 2015. Over time, they grew EVA Ranch and Solar Farm Services across the state. Today, Ely sits on the board of the American Solar Grazing Association and oversees grazing at several Lightsource bp projects in Texas.
JR Howard and his family relocated across Texas for the opportunity to raise a flock of nearly 2,000 sheep at our Impact Solar project in Lamar County. Impact is believed to be the largest year-round solar grazing site in the United States.
Why sheep on solar?
Agrivoltaics (agriculture + "photovoltaics") places crops or livestock underneath and between rows of solar panels. While researchers are exploring fruit and vegetable crops, sheep grazing is currently one of the most common and successful forms of agrivoltaics at solar projects.
Research has shown that managed grazing simultaneously works to improve soil health and foster healthy ecosystems while managing vegetation around the solar panels through natural, effective means. As the sheep graze, they trample waste and old plant matter into the earth. As the organic material decomposes, it fertilizes and rejuvenates the soil.
Solar grazing helps strengthen rural economies, too. Grazing sheep at a solar farm contributes dairy, meat, and wool to the locally sourced, renewable farm market. Contracts for grazing services provide farmers with a reliable source of new income, on top of what they earn via products they produce. Farmers who are leasing their own land to the solar project may see as many as three revenue streams from their land: lease payments, grazing contract and agricultural products. Increased, diversified revenue and access to productive land may help a farm increase its resilience, or even grow.
Free-to-use images and more good news about solar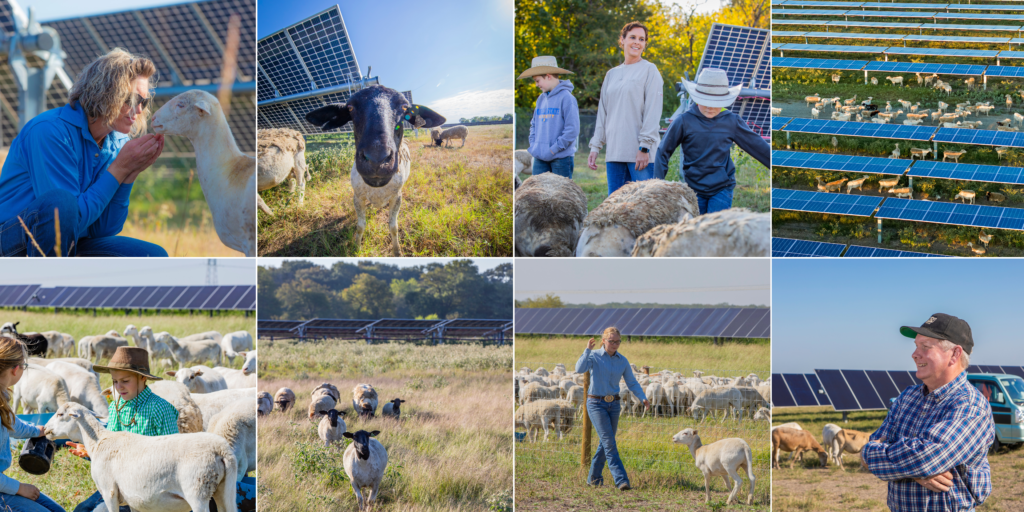 Recent news & insights from Lightsource bp