5,714MWh
(Megawatt hours) supplied per year
1,257
homes powered per year (equivalent)
2,245
tonnes of carbon emissions saved
1,349
cars taken off the road per year (equivalent)
Preliminary assessment and site design
Discharge of planning conditions
5.96MWdc in Rasharkin, Co Antrim
Finvoy Road solar project is 5.96MWdc site in Rasharkin, Co Antrim, Northern Ireland. The site became operational in December 2017.
As with all of Lightsource bp's projects, Finvoy Road was designed to reflect the commitment of Lightsource bp's development approach. The site underwent a panel layout change from the initial site plans. This optimised the sites solar generation efficiency from a 5.42MWdc-5.96MWdc site. The local communities feedback was then fed into the site designs, this includes an integrated biodiversity management plan consisting of natural screening solutions and mammal gates to provide a route for wildlife to freely migrate across the solar project, avoiding the creation of a barrier.
When Lightsource bp was preparing this application, a community information event was held for the local community, to gather their feedback and opinions as we finalised the design for the solar project. The changes to the site plans are an example of the importance of a flexible approach to site development.
*All statistics detailed on this page are accurate as of July 2021
During the development process, we put together the following information for the local community and planning committee
*All statistics detailed in our downloadable documents were accurate at the time of publication and may have changed during the development process.
Lightsource bp sold this site in May 2020.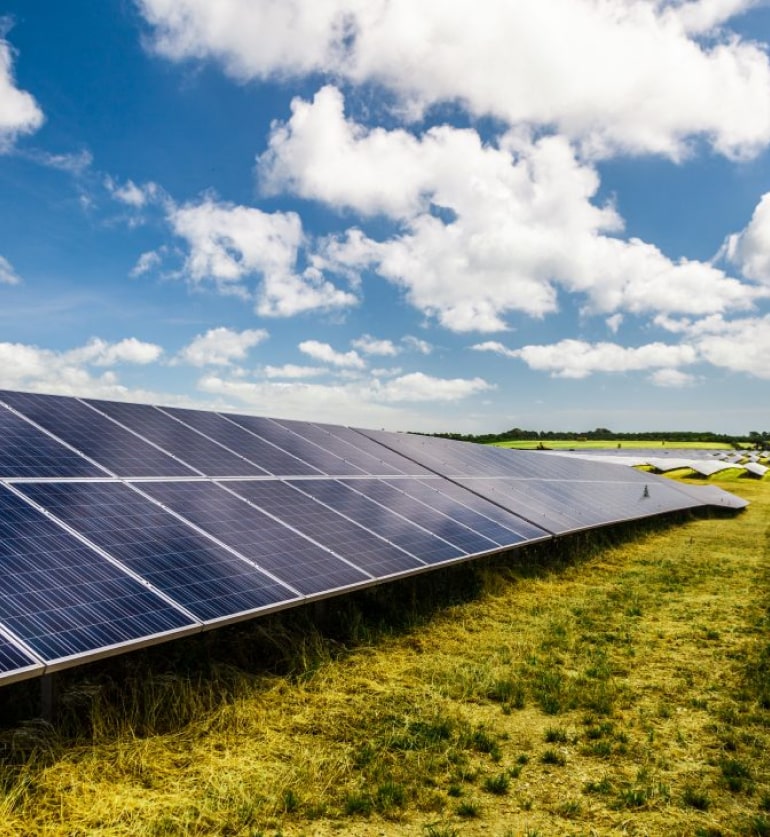 Get in touch
We are always on hand to assist with any enquiries. You can contact us via email or phone our customer services team.
info@lightsourcebp.com
03332000755
*Indicates required field