Grants and Bluewater solar
Affordable clean energy for CDEC in New Mexico
14,400
metric tons of CO2 saved per year
3,060
fuel-burning cars taken off road (equivalent)
1,700
homes powered per year
40
local jobs created during construction
Site Selection & preliminary design
Permitting & environmental studies
Land management & biodiversity planning
Final engineering, financing & construction
Decommissioning & recycling
The Continental Divide Electric Coop (CDEC), a not-for-profit, member-owned electric distribution co-op in New Mexico. CDEC provides service to about 24,130 meters throughout Cibola and parts of McKinley, Sandoval, Bernalillo and Valencia counties.
Lightsource bp and CDEC have a 20-year fixed-rate contract for clean, affordable, renewable electricity to power 1,700 homes in New Mexico. Under the agreement, Lightsource bp has financed, built, and is operating 9 megawatts of solar across two locations within CDEC's service territory. CDEC purchases all the electricity under the 25-year power contract.
The solar farms, called Grants Solar and Bluewater Solar, support CDEC's efforts to keep energy costs economical to its members, as well as embrace New Mexico's renewable energy and carbon reduction goals. Commercial operation commenced in December 2019.
Information and resources
We've put together a collection of resources for anyone who'd like to know more about our Impact Solar project
Solar farm FAQs
We've put together a list of the most commonly asked questions, and their answers.
Stories
Find out more about our Responsible Solar approach
Video of Grants & Bluewater Solar
Take a look at the video below to find out more about the project.
Bluewater solar in New Mexico
Introducing our new 9MW solar farm in Grants, New Mexico.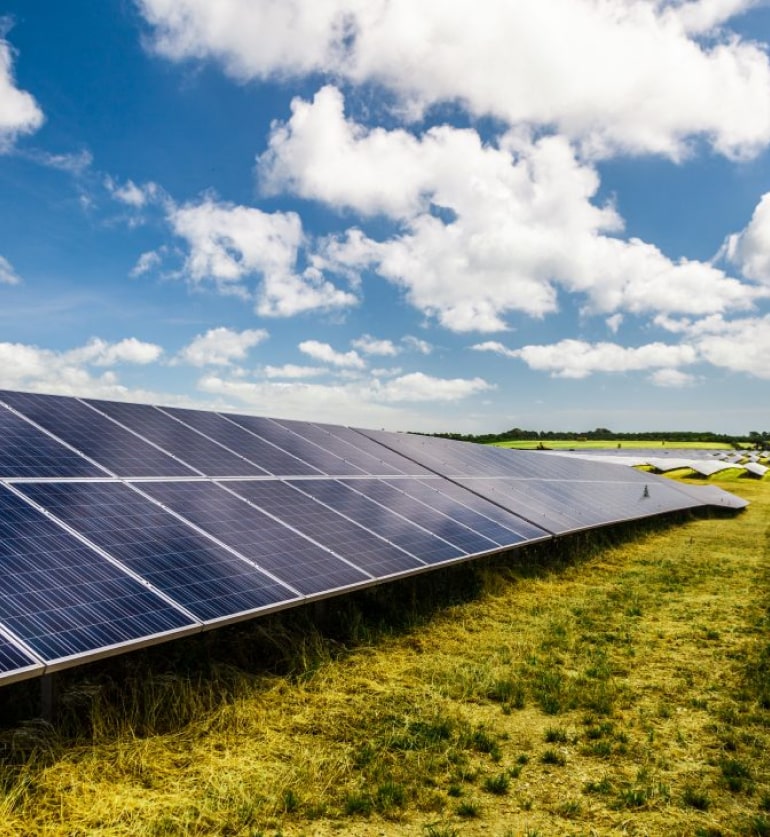 Get in touch
If you'd like to find out more about this project, email USCommunityRelations@lightsourcebp.com, or fill out this form. We aim to get back to you within five working days.
USCommunityRelations@lightsourcebp.com
*Indicates required field