We are Lightsource bp – a global leader in solar development, management and operations. For over a decade we've been actively working to change the way our world is powered, with sustainable and responsible solar power.  Since 2010, and following our 50:50 joint venture with bp, we have been deploying affordable, reliable, large-scale solar to help businesses and communities decarbonise.
Our rapidly growing business is constantly learning, investing and pushing boundaries to help drive the energy transition at pace and scale. We harness and grow talent from all sectors to help accelerate the need for a low-carbon future. Our people and projects are focussed on supporting long-term sustainable growth and strengthening the resilience of the world around us.
Lightsource bp solar projects
Utility-scale solar projects help decarbonise energy systems and provide security of supply. These projects also help facilitate regional prosperity through local economic growth. Watch this video to find out more about our solar projects progressing across the world and visit our featured projects page.
Our growth story
Lightsource bp began as a small UK start-up in 2010, and now we have become a global leader, recognised as one of the largest solar developers in the world. Find out more about how we have built a giga-scale business that is people and culture centric, our joint venture partnership with bp and how we build and grow meaningful partnerships across the energy transition.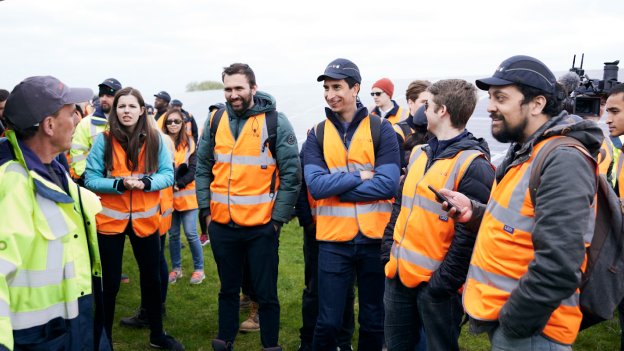 Team and culture
The foundation of our business is built on a culture of collaboration and inclusiveness. As a company growing at significant pace and scale, we continue to invest in supporting our team members to be encouraged and empowered to change the world. Find out more about how we place inclusivity and creativity at the heart of what we do.
Our leadership team
The Lightsource bp culture of openness, inclusivity and excellence begins with our executive leadership team. Collectively, their knowledge and experience form the foundations on which our business is built.
The power of solar
Utility-scale solar power is a resilient, reliable and predictable solution to climate change and energy security. Our expertise and investment in solar means we're changing power for our customers, as we reimagine energy for the world.
The future of energy: going beyond solar
Energy storage
Lightsource bp's in-house energy storage team is currently working on a 3GW pipeline of opportunities across three continents. Optimising energy storage will play a key role in sustainable solar, including faster, deeper and smarter decarbonisation of electricity grids, and diversification of revenue for projects. For our customers, it also means more stability and security of supply.
Co-location: wind and solar
Pairing solar and wind generation with energy storage is a powerful proposition. Wind and solar generate electricity at different hours and seasons. Combining them, along with storage, can maximise the grid capacity available. We're exploring how these renewable hubs can speed deployment, bring more projects to fruition, and generate consistent flows of clean power.
Find out how we're helping communities around the world
Join Lightsource bp
Choose a career where you are empowered to change the world! If you are passionate about accelerating the energy transition, and looking to join a global collaboration of team members focused on delivering sustainable power, visit our careers page to find out more about working at Lightsource bp.