We are committed to creating an equitable business that creates a positive social impact for our people, partners, and communities.
Our culture and people
The culture and people at Lightsource bp make us who we are. We're values-led, passionate about diversity and inclusion, and care deeply about creating a safe and healthy place for people to work.
This approach of openness and integrity shines through our entire business, felt by our colleagues, customers, partners, and within the communities that we work.
Visit Our culture and people page to learn more about our people, DE&I, and health and safety.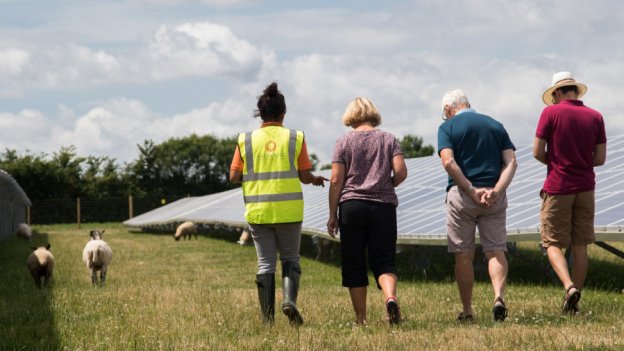 Local communities
Supporting local people through our solar projects
We invest in local communities where we operate. Developing a solar farm can be a multi year process, and engaging the community is a key part of solar development. These include contributing to local tax revenue, creating construction jobs and empowering students through education.
Read our Sustainable Communities leaflet to discover more about how we get involved in local communities through the development of our solar projects across the globe.
You can also read about some of our community partnerships in the USA.
Lightsource Foundation
We are about more than just profit. We also recognise our responsibility to pass our success on to people and communities in need of support.
In 2014 we created the Lightsource Foundation. Now, with World Vision, we're working towards a better future for people across the world.
Energy
Read about how we're decarbonising across our business, protecting ecosystems and minimising waste.
Environmental Stewardship
Read about how we're enhancing ecosystems and biodiversity, taking science-based climate action, and improving circularity.
Join Lightsource bp
Choose a career where you are empowered to change the world! If you are passionate about accelerating the energy transition, and looking to join a global collaboration of team members focused on delivering sustainable power, visit our careers page to find out more about working at Lightsource bp.