Helping the world transition to a renewable energy future
Lightsource bp provides utilities, businesses, and governments opportunities to procure renewable power with no up-front capital investment. Our responsibly developed, utility-scale solar projects are accessed through tailored power contracts, providing future pricing predictability.
Delivering sustainable solar projects for over a decade
We have been safely and responsibly constructing solar projects and powering industry since 2010. This video takes a look around the 247MW solar energy project in Vendimia, Spain – helping the country reach its goal of net zero carbon emissions through renewable power.
Participate in our European multi-buyer PPA
Businesses with lower energy demands should still be able to tackle price volatility and climate change. Our collective solar power purchase agreement (PPA) can lower the barrier to entry while increasing the benefits across the group of corporate buyers. We do this by pooling the electricity demand of several less-intensive energy users to create a unique PPA, tailored to their needs.
Partner with us, choose responsible solar power
As a global solar leader, we have been building and growing meaningful partnerships across the energy transition for over a decade. Our gigawatt-approach to solar provides many benefits to our partners worldwide by leveraging economies of scale, ethical and sustainable procurement, and continuous improvement on quality and efficiency – reflected through our competitive pricing structures.
By choosing to procure from Lightsource bp, your organisation will access world-class solar and power marketing expertise, including environmental responsibility and stewardship. Visit our Sustainability page to find out more or read our sustainability mission statement.
Empowering sustainability with price predictability and flexibility
We recognise the individuality of our customers by creating customised solutions, tailored to the needs of your organisation.
Our global team of energy experts has delivered multiple power contracts with prominent energy buyers across the world. By choosing Lightsource bp, you can expect flexible power contracts developed in partnership, which include varied tenors and pricing structures.
Read more about our partnership with Microsoft.
Supporting greener fuel for a cleaner planet
Utility-scale solar projects will play a key role in providing hydrogen producers with low-cost and reliable electricity. By driving down the cost of production, solar power helps enable an affordable route to market.
Lightsource bp is actively supporting the growth of the green hydrogen industry through partnerships with power generators across the world.
A reliable partner, supporting energy security and low carbon generation
We have been working closely with utilities for over a decade. Our utility-scale solar projects help create reliable and sustainable power for customers by increasing the capacity of locally generated electricity.
Utility-scale solar plays an important role within the global energy mix and our partnerships with utilities act as an enabler for decarbonisation and energy security.
Advancing climate goals through affordable and secure supply
Communities across the world are realising the adverse impacts of climate change. Utility-scale solar projects are part of the solution, helping decarbonise energy systems and provide security of supply.
These projects also help facilitate regional prosperity through local economic investments, contributing towards tax revenue and job creation.
Lightsource bp has an established track record in partnerships with governments across the world and deploying significant capital investment to help advance national climate goals.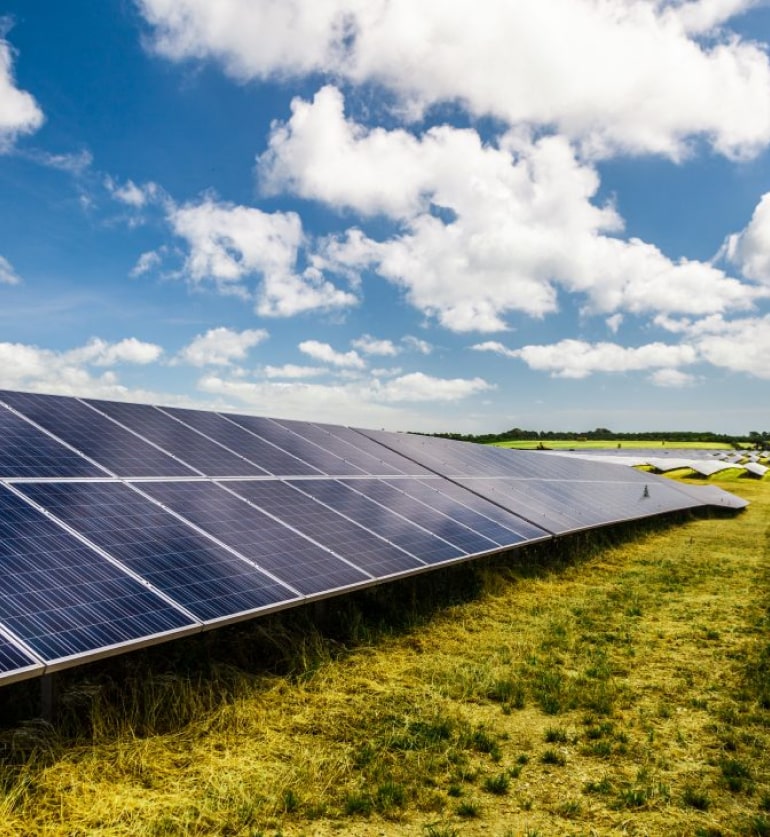 Get in touch
If you'd like to learn more about a partnership with Lightsource bp, please complete our contact form.
*Indicates required field
06 Dec, 2023
Unlocking value: showcasing our Asset Services
Lightsource bp is delighted to announce our participation in 'Unlocking Value', a new ITN Business programme developed in collaboration with The Institute of Asset Management.