Be the change: August philanthropy update
We launched our 2023 Global Walk4Water campaign
The Lightsource Foundation is committed to making a real, tangible difference to the lives of our community in Sarlahi, Nepal. One of the many issues facing Sarlahi is the lack of immediately available clean and safe drinking water.
The average woman and children in developing countries — including Nepal — walk 6km everyday to fetch water for their community. This puts children in vulnerable situations, takes them away from education and impacts their health. Even worse is that the available water is often filthy and makes them unwell.
Watch the video below where Nick Boyle, Group CEO explains the importance of our Walk4Water campaign: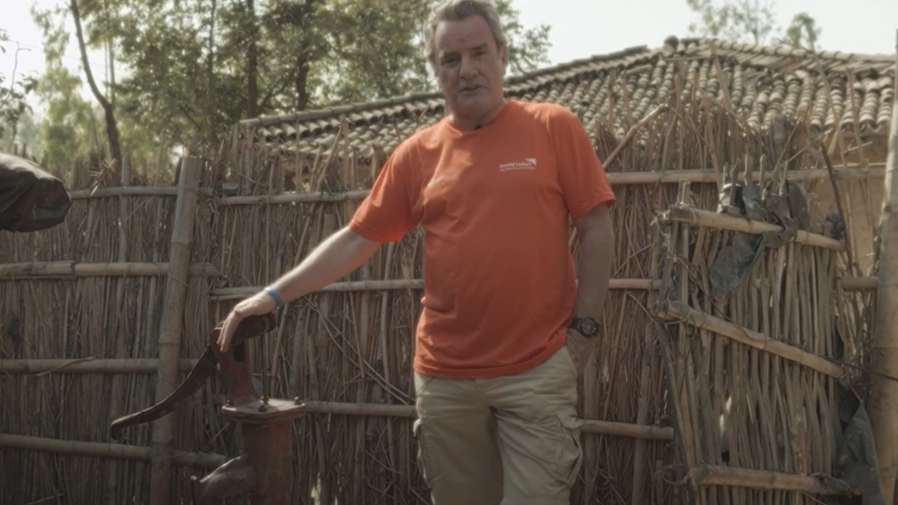 To enable us to raise funds to install more water pumps in the homes of vulnerable families we are holding our second Global Walk4Water.
So far, our London office has held there walk, enjoying a route taking in many well-known tourist attractions including The London Eye and Big Ben. Our other offices are following suite, with a number of 6km Walk4Water events planned over the next few months. But it doesn't stop there, our site-based and home-based team members are also getting involved by walking their own routes.
Visit the JustGiving page if you'd like to contribute to the Walk4Water fund.
Community service is a hands-on effort when Lightsource bp gets involved!
A group of our team in Brazil travelled to the Brazilian state of Ceará in July to help renovate three schools near our Milagres Solar project, as part of Lightsource bp's ongoing work to deliver several improvements to the schools' infrastructure.
Repairs were carried out, such as internal and external painting, replacement of tiles, placement of plaster linings on the ceiling, electrical and hydraulic maintenance, refurbishment of tables and chairs with the reuse of recycled materials from the Solar de Milagres Complex.
As part of the project, the schools will also receive new computers, to be powered with new rooftop solar installations provided by Lightsource bp.
The initiative will benefit more than 300 children and adults. "This is yet another opportunity for Lightsource bp to be present in the life of the community, contributing with activities that generate positive changes and encourage everyone's development. We rely on the help of professionals from the Department of Education, teachers, and parents of students. It was work that made a difference for the entire community, as it improved working conditions for teachers and learning conditions for students," says the VP of Sustainability, Land and Environment, Adriana Martins.
Saleema's epic channel swim makes a splash
10 years after first learning to swim, Saleema Adamson, our Global HR Business Partner has marked the occasion by taking on the incredible challenge of swimming all the way from England to France. After a year of training hard to get ready for this epic swim her slot opened to swim at the start of July this year.
Saleema chose to raise money for an amazing charity Refuge — who support thousands of women and children on any given day. They are a lifeline for those who need support and the number of cases of domestic violence since the pandemic has increased significantly and support services are stretched.
Through Saleema's efforts in swimming the channel she raised an incredible £4,742 helping towards saving and changing the lives of thousands of women and children escaping domestic violence.
Well done Saleema, from everyone at Lightsource bp!