From kilowatts to gigawatts in 10 years
Lightsource bp was founded as Lightsource Renewable Energy in 2010. We started as a small UK start-up, formed of six people, with a plan to put retail investment into solar energy projects.
In just a few months, Lightsource became the UK's largest solar energy company, investing in and delivering many of the UK's first utility-scale solar projects.
Our first utility-scale solar project we delivered was a 700 kilowatts site in the UK. By comparison, today our largest development in Australia produces 600 megawatts.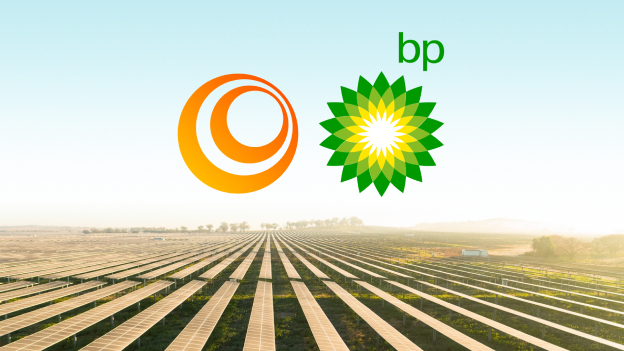 A 50:50 joint venture
In 2017 we partnered with bp in a 50:50 joint venture. As a solar energy company backed by bp, we now had the capability to enact real change on the global energy landscape.
We chose bp as a partner that could support our ambition for rapid growth. Since then, we have increased in all areas of our business, including entering new markets and supersizing our projects.
Alongside our own success, we are also excited to be a partner in bp's transformation from an international oil company to an integrated energy company. Watch the video to find out more about bp's net zero ambitions and renewable energy goals.
25 gigawatts by 2025
We've spent over a decade driving solar forward, from development right through to managing and operating solar projects across our wide-spread portfolio. This has resulted in us successfully developing over 5.5GW of solar electricity since 2010.
As we continue to grow rapidly, we have ambitious aims for the future. We've recently announced that we're aspiring to deliver 25 gigawatts of solar by 2025. This emphasises our commitment to helping the world's energy system decarbonise at the rapid pace required.
See how we're doing this through our solar projects.
Thinking outside the box
Working in 50:50 partnership with an integrated energy major like bp gives us the ability to scale, but also to think outside the box – from green hydrogen to innovative power pricing structures. There is so much opportunity to address the global energy transition in partnership.
Our culture and people
Driving Lightsource bp is a team of over 900 people, working right across the world. Visit the page below to see more about our culture, values, and what makes us shine.
Our Leadership
People are the core of our success at Lightsource bp, and this starts with our board members and executive team.
Join Lightsource bp
Find a career where you're valued, recognised as an individual, and working alongside people with a passion for a sustainable future.