187MWdc
/150MWac of clean, locally generated electricity
150-200
jobs created during construction, the majority local workers
199,647
metric tons of CO2 emissions reduced every year, which is the equivalent of 43,402 fuel-burning cars
~$165 million
investment of private capital into energy infrastructure for Indiana, helping increase the state's energy security
>$30 million
dollars to government agencies in revenue over the next 30 years
Site Selection & Preliminary Design
Permitting & environmental studies
Land management & biodiversity planning
Final engineering, financing & construction
Decommissioning & recycling
About the Honeysuckle solar farm project
Lightsource bp is in the process of developing the first commercial solar farm in St. Joseph County, IN. We are proposing to build, own, and operate a privately funded approximately $165 million, 150-megawatt ac (MWac) solar farm on nearly 1,100 acres of land, east of of the Town of New Carlisle.
The project would do more than generate affordable, clean energy, and reduce harmful greenhouse gas emissions. Construction of the Honeysuckle solar farm would provide 150-200 construction jobs over a 12- to 14-month period, with the majority being local workers. It would also provide a more than $30 million dollar boost to government agencies in revenue over the next 30 years without a tax increase on its citizens.
In developing the project, we are adhering to the ordinance adopted by St. Joseph County that provides local regulatory control over solar farms. Key elements of the ordinance, which complement our best practices for solar farm development, include:
establishing minimum setback distances from adjacent property lines and public roads,
requiring pollinator-friendly seed mixes and native plants to be used as ground cover around the facility,
addressing maintenance and upkeep of the facility,
making sure appropriate drainage and traffic mitigation are provided, and
stipulating how the site would be decommissioned at its end of life.
Buffer zones will include a setback of not less than 75 feet from the center of any adjacent public roadway, along with a setback of at least 250 feet from any residence and 30 feet from any adjacent property.
A long-term land maintenance plan for the site will be shared with the community to guarantee the highest productivity from the farm, and to ensure it blends with the aesthetic character of the area.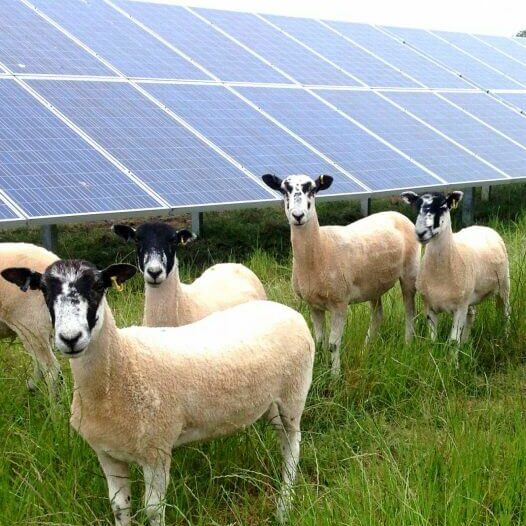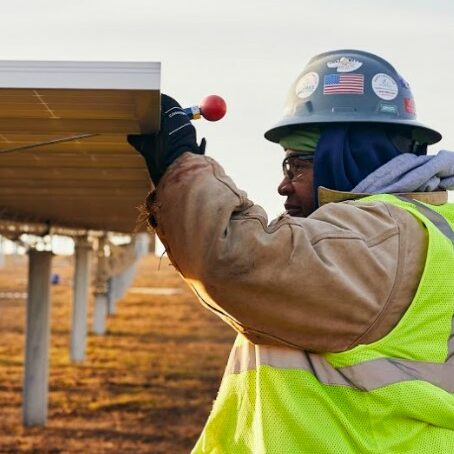 Local benefits of solar projects
Job creation: The project will employ approximately 150-200 workers during construction, with the majority coming from the local area.
A healthier environment: 199,647 metric tons of carbon dioxide will be abated each year, the equivalent to emissions from over 43,000 cars.
Biodiversity conservation: Studies have confirmed that solar projects can increase wildlife populations and overall biodiversity by allowing soil and habitat to regenerate, since once constructed solar farms remain untouched for decades.
Philanthropic commitments: Lightsource bp is committed to philanthropic activities and contributing charitable donations to local organizations.
Revenue to government agencies: Approximately $30 million dollars in new revenue will flow to government agencies over the next 30 years without a tax increase on its citizens.
Community dialogue – we want to be a good neighbor
At Lightsource bp, we not only develop solar projects. We own and operate them, making us a committed long-term partner in St. Joseph County.
A critical step in all of our projects is soliciting community feedback to help shape our final plans. We welcome your questions and comments to ensure that our Honeysuckle solar farm is a great project for your community.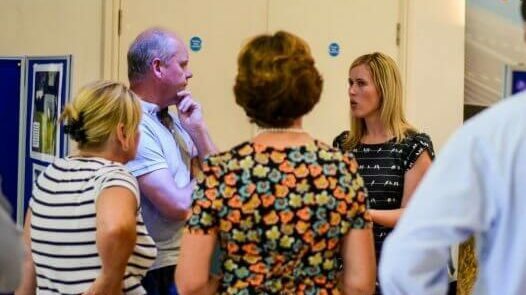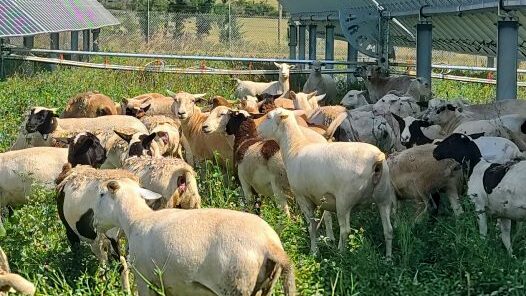 Why solar?
Solar is a passive form of technology, generating emissions-free electricity that adds security to our country's energy mix. This, combined with its ability to bring our country's energy costs down makes it an ideal energy source for the US.
Solar farms are quiet, clean neighbors. They don't emit any noise beyond the site boundaries and can be designed with screening to limit project visibility from neighbors' residences and nearby roads.
With a long-term land management plan, studies have shown that solar farms can meaningfully increase wildlife populations and biodiversity.
Solar farms can help strengthen rural economies by creating local jobs, contributing significant annual revenue for local governments, providing dependable revenue to landowners in order to supplement farm income, and bringing multimillion dollar annual operations budgets that are primarily spent in the region.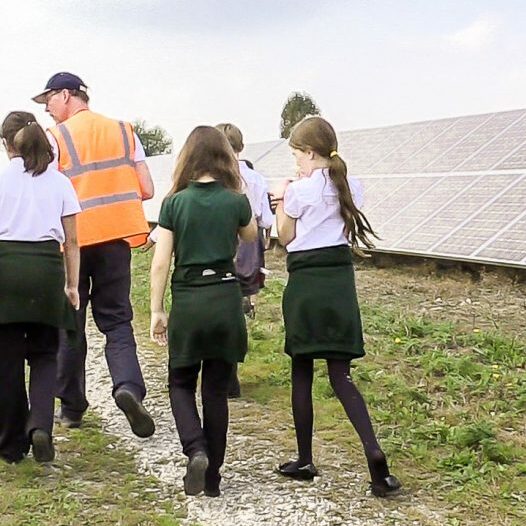 Our responsible solar approach

Lightsource bp has a deep commitment to delivering safe, clean and affordable energy, as well as maximizing the environmental sustainability and positive social impacts of each of our projects. We call this approach responsible solar. We pay attention to every detail, from the fencing we choose to the vegetation we plant. As the project owner and operator, we want our Honeysuckle solar farm to be a great project for the local community.
Customized long term land management plans
Once a solar farm is built, it becomes a nature haven that's undisturbed for many years. We have seen plant and wildlife habitats increase at our solar farms, and our goal is to create plans that will increase local biodiversity.
Screening and setbacks from residential areas
We design setbacks from nearby property lines, and plant evergreen screening wherever needed to protect our neighbors' viewsheds. We're eager to work with our neighbors on what types of plantings they prefer.
Discreet fencing
Based on initial feedback from the local community, we have selected cedar post farm fencing for our Cottontail solar farms that will better integrate with the rural landscape and wildlife.
Pledge to recycling
Lightsource bp is committed to recycling all panels at our solar farms in the US – that includes any panels damaged during construction, operations, and all panels left at the end of life / decommissioning.
Information and resources
We've put together a collection of resources for anyone who'd like to know more about our Cottontail solar farm project – or about solar in general.
FAQs
We've received lots of interest in our Honeysuckle solar farm project, so we've put together a list of the most commonly asked questions, and their answers.
Get in touch
If you'd like to find out more about this project, email honeysucklesolar@lightsourcebp.com, or fill out the form below. We aim to get back to you within five working days.