180MWdc
/145MWac of clean, locally generated energy
230-280
jobs created during construction
223,105
metric tons of CO2 emissions reduced every year, which is the equivalent of 48,500 fuel-burning cars
$170 million
to local government agencies in revenue over the project life, with$8.5 million in the first five years after construction begins
$20 million
dollars to government agencies in revenue over the next 30 years
Site Selection & Preliminary Design
Permitting & environmental studies
Land management & biodiversity planning
Final engineering, financing & construction
Decommissioning & recycling
About the Prairie Ronde solar farm project
Lightsource bp is in the process of developing a solar farm in St. Landry Parish. We are planning to build, own and operate a privately funded $170 million renewable energy project that will deliver electricity into the local grid, helping with Louisiana's energy independence and energy security.
The Prairie Ronde project will do even more than reduce carbon emissions for healthier air. Construction of the solar farm will create 230 – 280 direct construction jobs, the majority of which will be filled by members of the local labor force. The solar farm will provide a more than $20 million dollar boost to St. Landry Parish public services such as local school systems and emergency services over the life of the project without a tax increase on its citizens. And Lightsource bp has committed to dedicating $250,000 in funds to philanthropic activities and charitable donations to local St. Landry Parish organizations.
In developing the Prairie Ronde Solar project, we are adhering to the ordinance adopted by St. Landry Parish Government, which provides local regulatory control over solar farms. Key elements of the ordinance, which complement our best practices for solar farm development, include:
Adding buffer zones of greenspace with trees and shrubs between the solar panels and public view, with minimum 150-foot public road setbacks and 150-foot minimum home setbacks.
Development of comprehensive drainage and traffic management plans, which include plans and guarantees for remediation if any damage is done to Parish infrastructure during construction.
Stipulating how the site would be decommissioned at the end of its life.
A long-term Land Maintenance and Biodiversity plan for the site will be shared with the community to support habitat conservation and increase biodiversity on site, and ensure it blends with the aesthetic character of the area.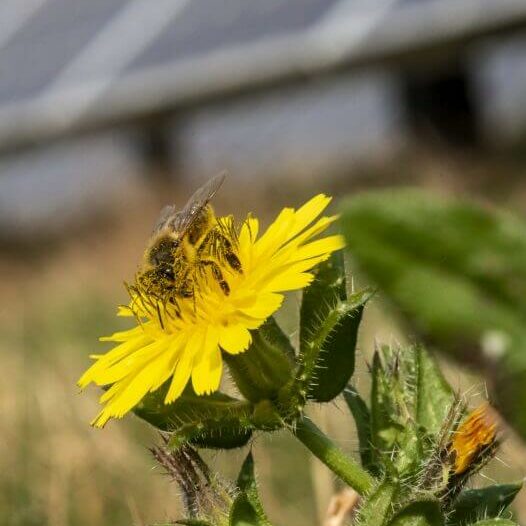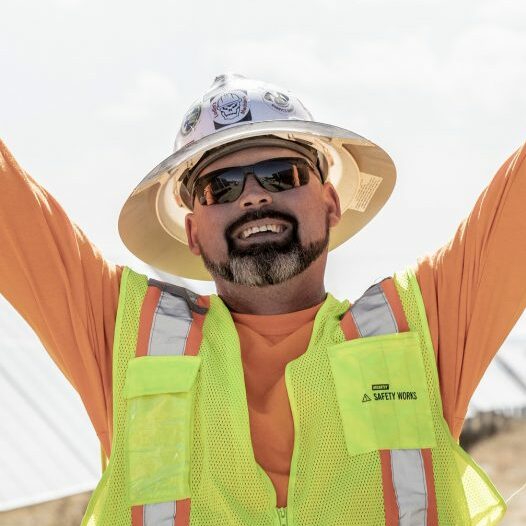 Local benefits
Job creation: 230 – 280 jobs will be created during peak construction of the project, the majority of which will be filled by members of the local labor force.
A healthier environment: 223,000 metric tons of carbon dioxide will be abated each year, the equivalent to emissions from over 48,500 cars.
Biodiversity conservation: Studies have confirmed that solar projects can increase wildlife populations and overall biodiversity by allowing soil and habitat to rest and regenerate, since once constructed solar farms remain untouched for decades.
Philanthropic commitments: Lightsource bp is committed to to dedicating $250,000 in funds to philanthropic activities and charitable donations to local St. Landry Parish organizations.
Revenue to local agencies: Approximately $20 million dollars in new revenue will flow to St. Landry Parish public services such as local schools and emergency services over the project life without a tax increase on its citizens, or penalty to state funding for its schools.
Community dialogue – we want to be a good neighbor
At Lightsource bp, we not only develop solar projects. We own and operate them, making us a committed long-term partner in St. Landry Parish.
A critical step in all of our projects is soliciting community feedback to help shape our final plans. We welcome your questions and comments to ensure that our Prairie Ronde solar farm is a great project for your community.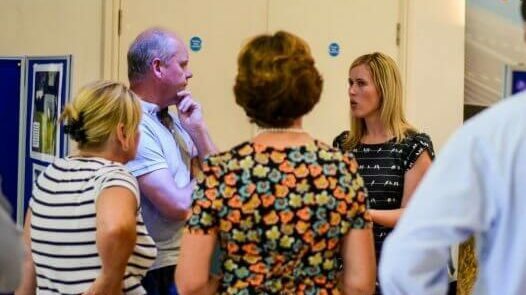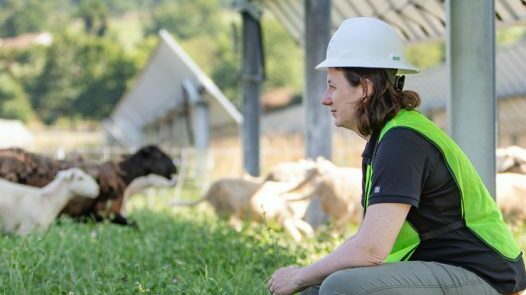 Why solar?
Solar is a passive form of technology, generating emissions-free electricity that adds security to our country's energy mix. This, combined with its ability to bring our country's energy costs down makes it an ideal energy source for the US.
Solar farms are quiet, clean neighbors. They don't emit any noise beyond the site boundaries and can be designed with screening to limit project visibility from neighbors' residences and nearby roads.
With a long-term land management plan, studies have shown that solar farms can meaningfully increase wildlife populations and biodiversity.
Solar farms can help strengthen rural economies by creating local jobs, contributing significant annual revenue for local governments, providing dependable revenue to landowners in order to supplement farm income, and bringing multimillion dollar annual operations budgets that are primarily spent in the region.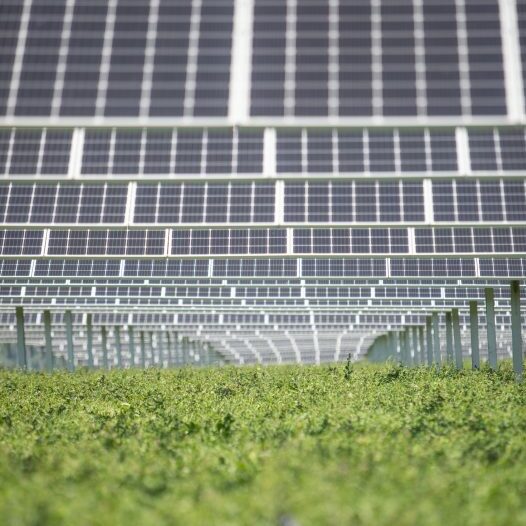 Our Responsible Solar Approach

Lightsource bp has a deep commitment to delivering safe, clean and affordable energy, as well as maximizing the environmental sustainability and positive social impacts of each of our projects. We call this approach Responsible Solar. We pay attention to every detail, from the fencing we choose to the vegetation we plant. As the project owner and operator, we want our Prairie Ronde solar farm to be a great project for the local community.
Customized long term land management plans
A long-term Land Management and Biodiversity plan will establish habitats to increase biodiversity through creation of pollinator habitat and natural undergrowth below the panels which helps to manage water runoff and drainage.
Screening and setbacks from residential areas
We design setbacks from nearby property lines, and plant evergreen screening wherever needed to protect our neighbors' viewsheds. We're eager to work with our neighbors on what types of plantings they prefer.
Maintenance and upkeep
$3.9 million will be invested annually during operations to maintain the facility and the land, and will induce economic growth throughout the Parish and State.
Pledge to recycling
Lightsource bp is committed to recycling all panels at our solar farms in the US – that includes any panels damaged during construction, operations, and all panels left at end of life of the project – at which time the installation will be dismantled, completely removed and the land returned to its original state.
Information and resources
We've put together a collection of resources for anyone who'd like to know more about our Cottontail solar farm project – or about solar in general.
FAQs
We've put together a list of commonly asked questions, and their answers.