260MW of affordable, clean and locally generated electricity for Texas communities
260MWᴅᴄ
/198MWᴀᴄ capacity
318,000
metric tons of CO2 saved per year
68,700
fuel-burning cars taken off road (equivalent)
41,100
equivalent US homes powered per year
300
local construction jobs created
Site selection & preliminary design
Permitting & environmental studies
Land management & biodiversity planning
Final engineering, financing & construction
Decommissioning & recycling
Our Impact Solar project is located in Lamar County, Texas, 120 miles northeast of Dallas. Construction was successfully completed at the end of 2020, and the project is in full commercial operation.
The majority of the energy generated by the 260 megawatt solar project is contracted through a long-term agreement with bp. The project represents an investment of $250 million in the Texas region, with over 300 workers on site during construction.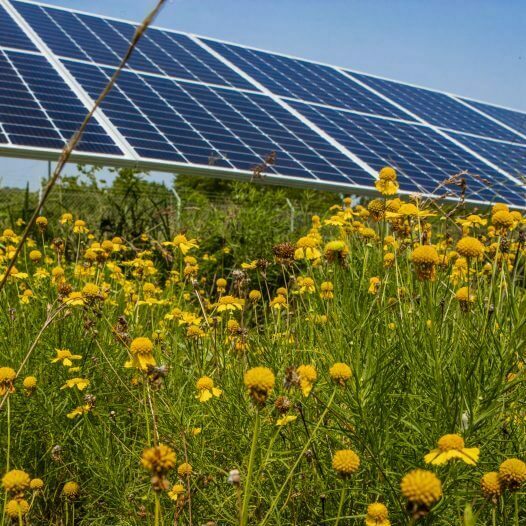 Enhancing resilience of landowners and their land
Impact Solar is on land that is leased to Lightsource bp from local landowners, providing families with a diversified source of reliable income for 25 or more years, and helping keep the land in the family for generations. For many farmers, the revenue from leasing a portion of their land for solar as a new type of crop can help them continue with their farming business.
Lightsource bp will boost biodiversity around the site by planting wildflowers to support bees and other pollinators, creating bird and bat shelters, and providing habitat for reptiles and amphibians. These initiatives were carefully designed to help improve and maintain the local ecosystem.
Linda and Stacy Musgrove, landowners: "It's security for our children and grandchildren, who will all benefit. And we're still going to be ranchers and have cattle in front of the solar, so it's the best of both worlds."
Gerald Cooper, landowner: "With ranching or farming, there's no guarantee of income. You make your own check out of dirt. With solar, you're guaranteed a check at the end of the year. I still enjoy farming, but solar has allowed me to enjoy it more because I don't have the dread of the market dropping or of drought, which has been our biggest challenge."
Joy Cooper, landowner: "Our dad was born on the land, which has been in our family for over 100 years. With solar, we're able to keep the land in the family. The number one thing is that we will still have a connection to the land, and we're comfortable that Lightsource bp will be good stewards."
Information and resources
We've put together a collection of resources for anyone who'd like to know more about our Impact Solar project
Solar farm FAQs
We've put together a list of the most commonly asked questions, and their answers.
Stories
Find out more about our Responsible Solar approach
Videos of our Impact Solar project
Here are some project specific updates:
Supporting generational farmland
At Impact Solar, we're helping local farmers keep their land and continue to farm.
A day in the life of a solar farm
Hear from the people who are operating and maintaining Lightsource bp's 260 megawatt Impact solar farm in Texas.
Withstanding extreme weather on solar farms
Impact Solar provided power during Winter Storm Uri in 2021.
Raising sheep on solar farms
Impact Solar is the largest year-round solar grazing site in the USA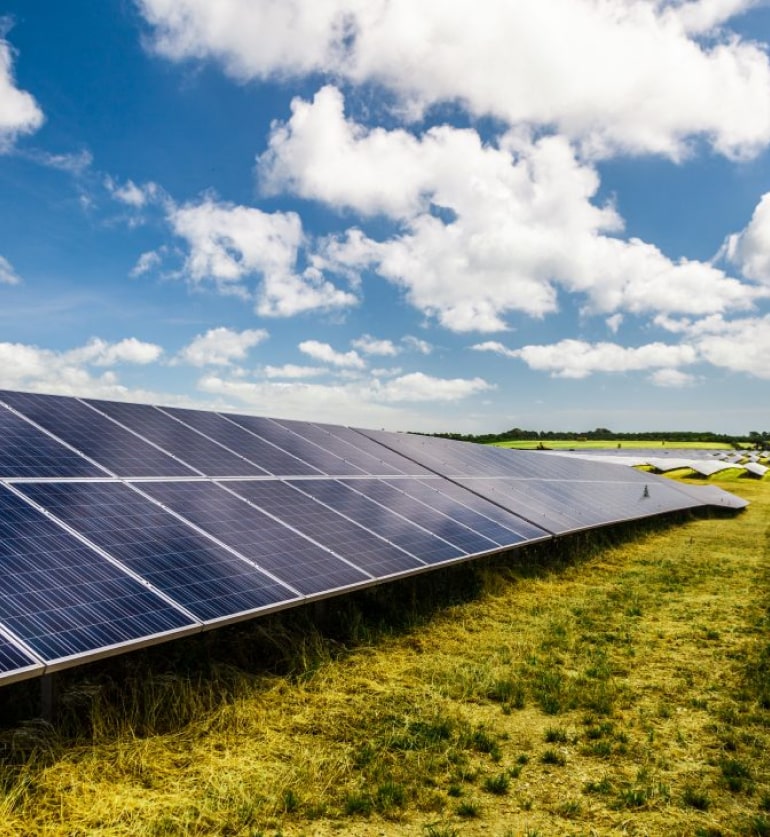 Get in touch
If you'd like to find out more about this project, email USCommunityRelations@lightsourcebp.com, or fill out this form. We aim to get back to you within five working days.
USCommunityRelations@lightsourcebp.com
*Indicates required field